 KEFALUKA RESORT
Love at first sight
Embracing the deep blue of the Aegean Sea, rooms with stunning nature and sea views,
an exceptional architecture creating a luxury holiday in a magical environment.
Kefaluka Resort: a fairy tale experience, a love at first sight!
Kefaluka, point of intersection of 11 winds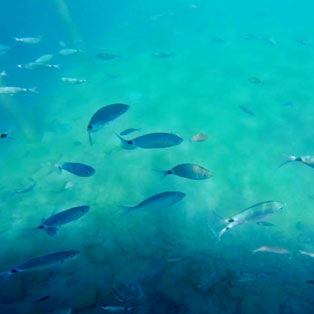 KEFALUKA RESORT
Charming Location

Established on a 50.000m2 land located directly at the sea, Kefaluka Resort is located in Akyarlar village, 60 km away from Bodrum airport, 25 km from Bodrum and 10 km from Turgutreis centre.
Kefaluka Resort, a place where the sunset meets the sweet breeze and where memories are unforgettable. Feel the difference, live the difference.
About Akyarlar Akyarlar used to be an old Greek village, equivalent from the Greek style houses that still adorn it's coastline. The houses along the coast are typical Greek houses. The Greeks used this place as their summer resort. It is believed that Akyarlar's ancient Greek residents called it 'Kefaluka'. The most ancient name of Akyarlar is 'Arhialla'. The Leleges people settled in the area and built an antique city close-by. That antique city was known as Termera. The village has four beaches. The local fish restaurants, pita-bars , pastry-shop, and pide sellers are giving the village a unique character.
Why quality at Kefaluka?
When starting up our resort, we established our quality management system in accordance with international standards and ensured implementation of all employees. We continuously monitor the services we offer to our guests and work on improving them. We offer foods that are physically, chemically and micro biologically suitable for our guests to receive balanced nutrition. We apply food safety and hygiene standards at all stages whether it is the purchase of raw ingredients, storage, preparation and presentation of food.
We established an open and transparent management based on our principles of professionalism, honesty and hard work. In order to achieve sustainable tourism, we keep activities under control like reduction of water and chemical consumption and waste production. When selecting chemicals to use, we give priority to the principle of environmental protection.
We share our efforts of environmental protection with employees, guests, local shareholders and suppliers so they can see how important it is to restore and protect mothernature.
For the welfare of all employees, defending basic rights, workplace health and safety, minimizing possible work accidents and their effects, accordingly to the environment and work safety, we act by complying law and regulations. The activities we carry out contribute to the vocational development of the people living in our region, as we prefer to support local companies when it comes to purchasing raw materials. We carry out social responsibility projects for those in need and contribute to their progress.
Kefaluka Resort Hotel has received certificates and awards as listed below:

1.TEZ TUR – BEST SELLING 5 STAR HOTEL 2010
2.TUI - GOLD MEDAL 2010
3.ZOOVER BEST HOTEL TURGUTREIS 2010
4.OTELPUAN – SATISFACTION INCREASE SPECIAL AWARD 2010
5.THOMAS COOK – CERTIFICATE OF EXCELLENCE 2010
6.ZOOVER – HIGHLY RECOMMENDED 2011
7.TRIPADVISOR – CERTIFICATE OF EXCELLENCE 2011
8.BODER – CLASSIFICATION OF MINISTRY OF TOURISM AND CULTURE 1ST PRICE 2011
9 ZOOVER – HIGHLY RECOMMENDED 2012
10.THOMAS COOK – AWARD OF EXCELLENCE 2012
11.TRIPADVISOR – CERTIFICATE OF EXCELLENCE 2012
12.HOLIDAYCHECK – QUALITY SELECTION 2013
13.TRIPADVISOR– CERTIFICATE OF EXCELLENCE 2013
14.IHAC-IMPROVING QUALITY PROGRAM CERTIFICATE 2013
15.TRAVELIFE 2013
16.TUI – GOLD MEDAL 2013
17.CORAL STARWAY – WORLD BEST HOTEL 1ST PRICE 2013
18.GREEN STAR – ENVIRONMENTAL CERTIFICATE
19.TRIPADVISOR – CERTIFICATE OF EXCELLENCE 2014
20.CORAL STARWAY – WORLD BEST HOTELS TOP 100 2014
21.JET2HOLIDAYS QUALITY AWARD 2014
22.ZOOVER–BEST HOTEL 2015
23.TRIPADVISOR – CERTIFICATE OF EXCELLENCE 2015
24.CORAL STARWAY – WORLD BEST HOTEL 3RD PRICE 2015
25.MIKA TUR - SATISFACTION AWARD 2015
26.JET2HOLIDAYS QUALITY AWARD 2015
27.TRIPADVISOR – CERTIFICATE OF EXCELLENCE 2016
28. HOLIDAYCHECK QUALITY AWARD 2017
29. CORAL TRAVEL STARWAY TOP 100

CERTIFICATES

1.ISO 9001
2.ISO 14001
3.ISO 18001
4.ISO 22000
5.ISO 10002
6.BLUE FLAG 2016
7. TRAVELLIFE 2017-2019
8.CLEAN POOL WATER CERTIFICATE 2015
9. SAFE TOURISM CERTIFICATE 2020
10. SUSTAINABLE TOURISM GOLD CERTIFICATE 2020

SAFE TOURISM CERTIFICATE

This certification recommended by Turkey Tourism Promotion and Development Agency is issued by RoyalCert Belgelendirme ve Gözetim Hizmetleri A.Ş. RoyalCert Belgelendirme ve Gözetim Hizmetleri A.Ş., is accredited by TURKAK and its accreditation coverage is published at www.turkak.org.tr KEFALUKA RESORT HOTEL has met the requirements of the "Assessment Criteria for COVID-19 and Hygiene Measures to be Implemented in the Hotels and their Food & Beverage Venues during the Pandemic". published within the framework of the "Safe Tourism Certification Program" and has become entitled to receive "Safe Tourism Certificate".

TUI GOLD MEDAL !

TUI UK organises every year its GOLD AWARD, an important quality indicator in the tourism industry, as the awards are given according to the results of the satisfaction surveys filled out buy their guests who travelled all over the world. In 2013 Kefaluka Resort won the TUI UK GOLD AWARD.

HOLIDAYCHECK QUALITY AWARD

Kefaluka Resort won in 2013 one of the prestigious awards in the tourism industy: Holiday Check Quality & Selection.

STARWAY 2013

Coral Travel, part of OTI holding has awarded the best 100 hotels of the world by 'Starway World Best Hotels' award ceremony held in Moscow, capital of Russia.
The awards for the hotels were determined according to the results of the surveys applied by Coral Travel customers (183 thousand), accommodating in 30 different countries, in 5000 hotels in 2013. In the Top 10, 6 of the hotels were located in Turkey and Kefaluka Resort won the first price or 'Starway World Best Hotels 2013'.

STARWAY 2015
That year, out of 28 countries and 5210 hotels, Kefaluka Resort won the 3rd price of the 'Starway World Best Hotels'.


More